SPX!
Got a table at SPX this year. Perhaps I shall dust off tis ol' tumbly device.
megaultracass asked: I think i met you at magfest i think i had food pants
Watch
fourth-meal: Leaked footage of Wind Waker HD gregfonicas takes his skill to zelda
2 tags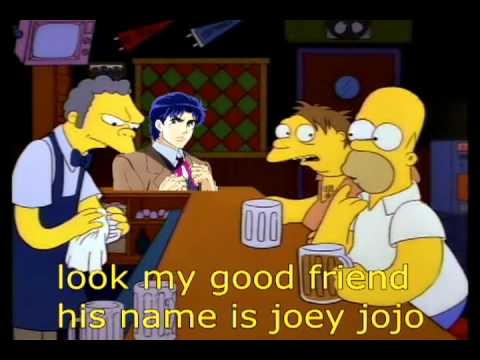 2 tags
askcaptaintashigi: So my friend asked me how Luffy was chosing his crewmates To anyone not familiar with One Piece: Yes, this is kind of a thing
: TAH Kickstarter press release →
workjuice: The lauded stage show and Nerdist podcast sets their transmedia sights on Kickstarter Find the campaign on Kickstarter today at: http://www.kickstarter.com/projects/tah/thrilling-adventure-hour-the-graphic-novel-and-bey LOS ANGELES, CA (October 8, 2012) – Creators Ben Acker and… Until today, I haven never contributed to a Kickstarter. These guys totally deserve it. Do you...
8 tags
Watch
washingtonpoststyle: Sigh. Yeah, this got me legitimately sad. I know it's stupid to be hung up on whatever celebrities are doing, but I genuinely liked this match. 
2 tags
2 tags
8 tags
3 tags
1 tag
2 tags
You don't know him, but he's one of the best
Barnes and Noble was having one of their ridiculous 50% off Criterion Blu-Ray sales the other day so I picked up Yojimbo + Sanjuro, and the Miyamoto Musashi Samurai Trilogy for a killer price. When I got them in the mail it made me a bit nostalgic. When dad and I went to Japan a few years ago, we bonded in a way we had never bonded before. It seems weird, but being an a place where neither of you...
also
It's a little embarassing that I was originally going to use this as an art blog and then it became a place where I liked things other people posted and nothing else oh tumblr you so crazy
Brooking Brad
I finished the first episode of season 3 a few months ago and I haven't picked it back up since. So naturally I didn't tune in to the season opener tonight.  It's a good show, but Walt's progression as a character feels very predictable to me, and I don't find most of the cast interesting enough to give a shit about them (aside from Jesse, who is...
til du dor: Tarantino at Comic-Con →
thebeardstroker: -Tarantino said that there is one person in the film that is a direct ancestor to someone from his universe, but would not tell us who. -He also mentioned that he wrote Kerry Washington's Broomhilda von Shaft with the thought that she was John Shaft's great, great, great… I am really on board for this flick. But Tarantino really needs to stop with the "___________...
Reblog and write the opposite of your URL
jetgreguar: chandlerhandle: solidbutts: youvegotlovetoburn: houseofgoose: dredsina: gunsandwwands: swordsorstaffs anisderd??? AlleyOfDove I've got Hate to …. uh… chill?…. :| fragileheads? chandlercannothandle traingregzilla chickperiod
6 tags
til du dor: How many of Empire magazine's top 100... →
theemperorofthenorth: richardhaydenbrooks: In 2008 Empire magazine conducted a poll among it's readers and members of the film community to find out what the top 500 films were. Here are the top 100 from that list cross out the ones you have seen. 100: Network (1978) 99: Toy Story (1995) 98: North by Northwest (1959) 97: Reservoir Dogs (1992) 96: American Beauty (1999) 95: Yojimbo (1961) 94:...
3 tags
Watch
misscafeine: EIICHIRO ODA ONE PIECE HOW TO MAKE COLOR ILLUSTRATIONS [Rough] Decide the basic layout. Q: What's the feeling at the draft stage? I don't think much about whether the lines are going right. When I'm drawing, I try to think about what the characters think, and getting the expressions right is important. Where my pen goes doesn't matter. [Pencils] Draw a draft in pencil over the...
4 tags
2 tags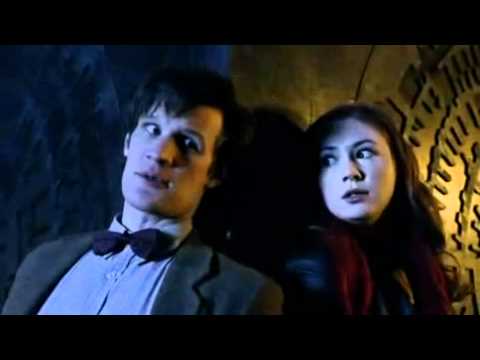 1 tag
3 tags
thealexrider: lol wrestling Last sunday - monday is, according to Michael Cole, the "darkest day in WWE history" because Big Show beat up John Cena. Not the day where Chris Benoit murdered his wife and kid and hung himself.  Or when Eddie Guerrero was found dead in his hotel room.  Or when Owen Hart plummeted from the rafters in to the ring and died. Big Show punching John Cena.
1 tag
gradies: what if you got "SPOI  LERS" tattooed on your knuckles and were like "spoiler alert" and then punched someone in the face
3 tags
3 tags